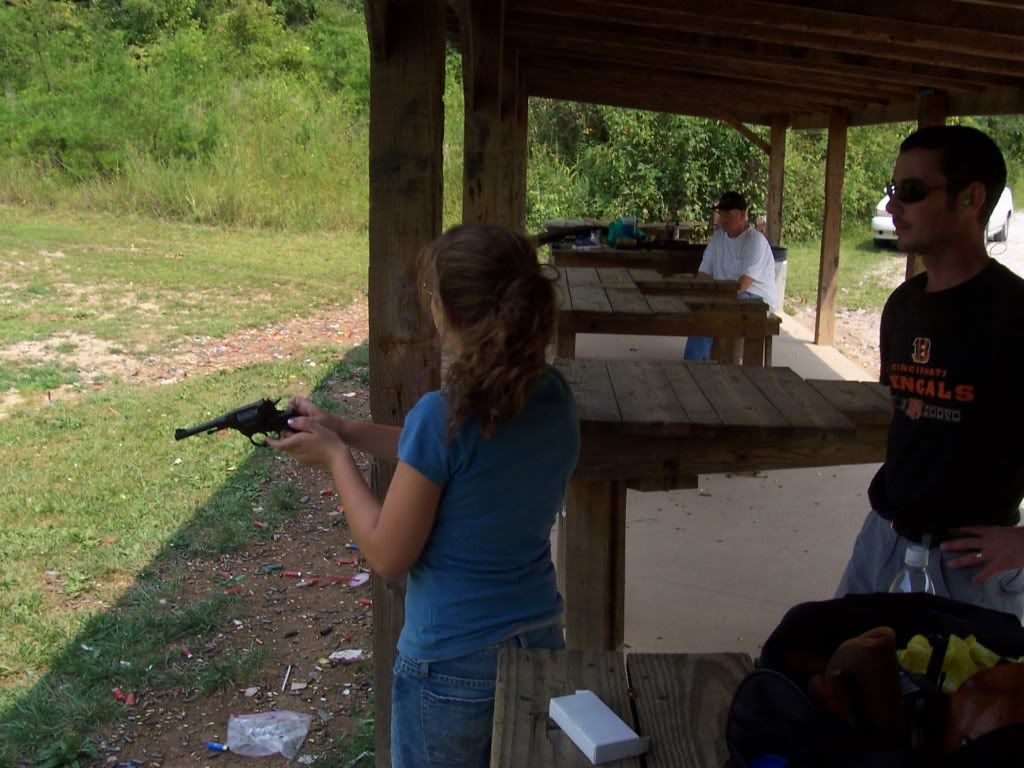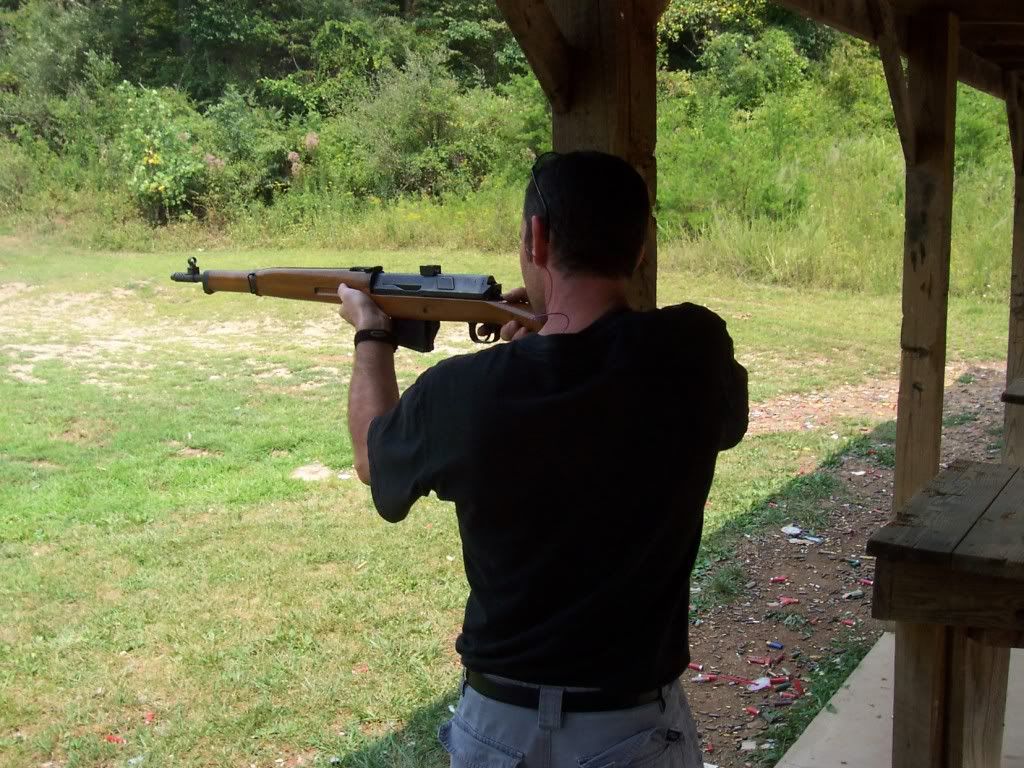 How was my weekend? Great!
Gun Trash Jr. motored down from the big city and we went to a public range over in West Virginia and expended a lot of ammo.
That particular firearm that AGT Jr. is shooting is NOT a Soviet Tokarev 1940 (which one WV bonehead insisted it was a clone of), but an
Egyptian Hakim
in 8mm Mauser and patterned after this rifle, the Swedish
AG-42
. In fact, the Swedes sold the tooling to the Egyptians in order for them to produce the Hakim. A very powerful and accurate semi-auto.
I was especially tickled that the eldest AGT granddaughter came along with her dad and was popping soda cans at 10 yards with the
Nagant M1895
pistol. For a 13 year old she's quite a good shooter and really enjoys the sport.
She actually did better with Mrs AGT's
Colt Police Positive
in 38 Special, but I didn't get a picture of her shooting that venerable old workhorse.
Again, a really nice weekend.